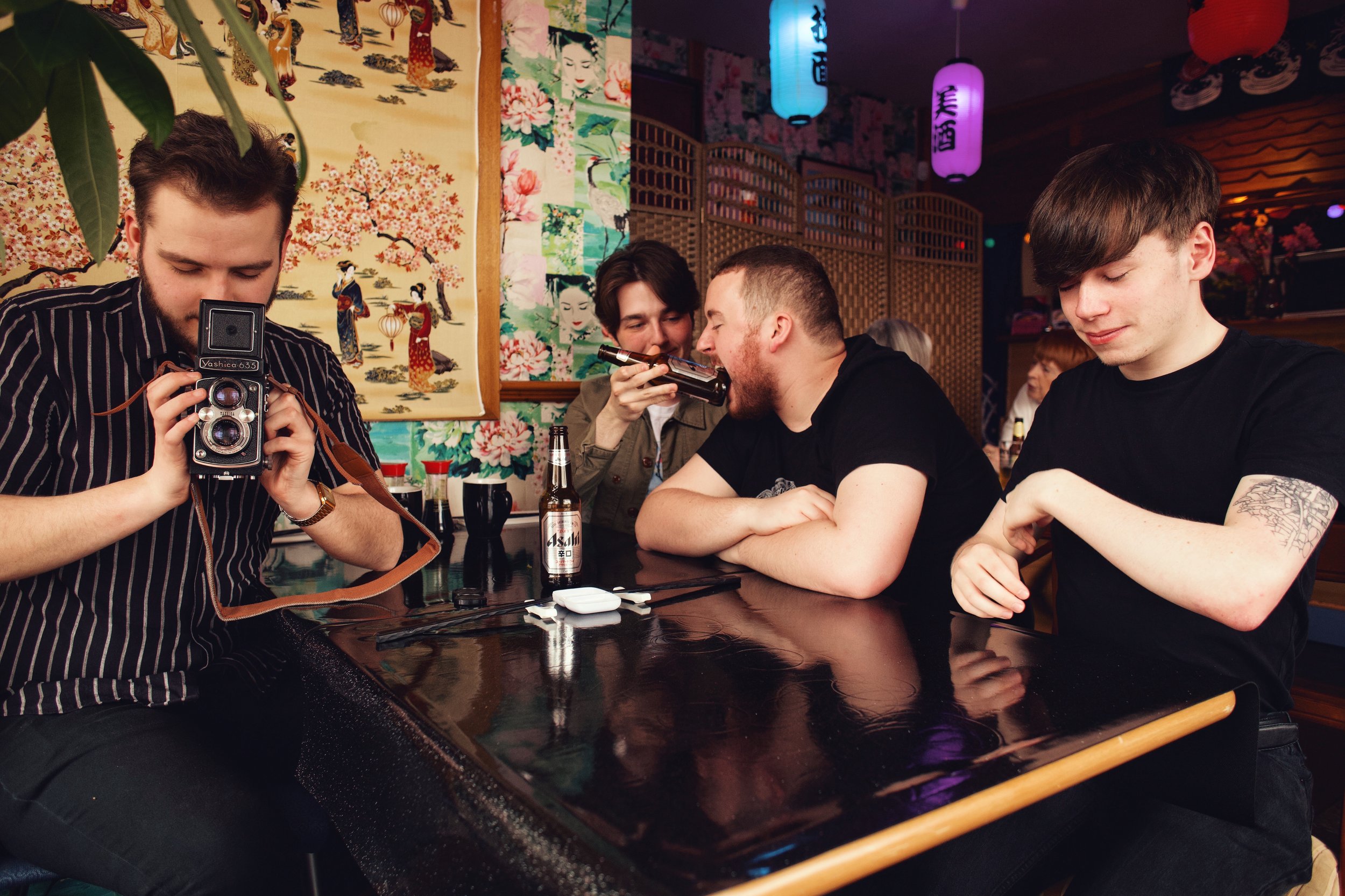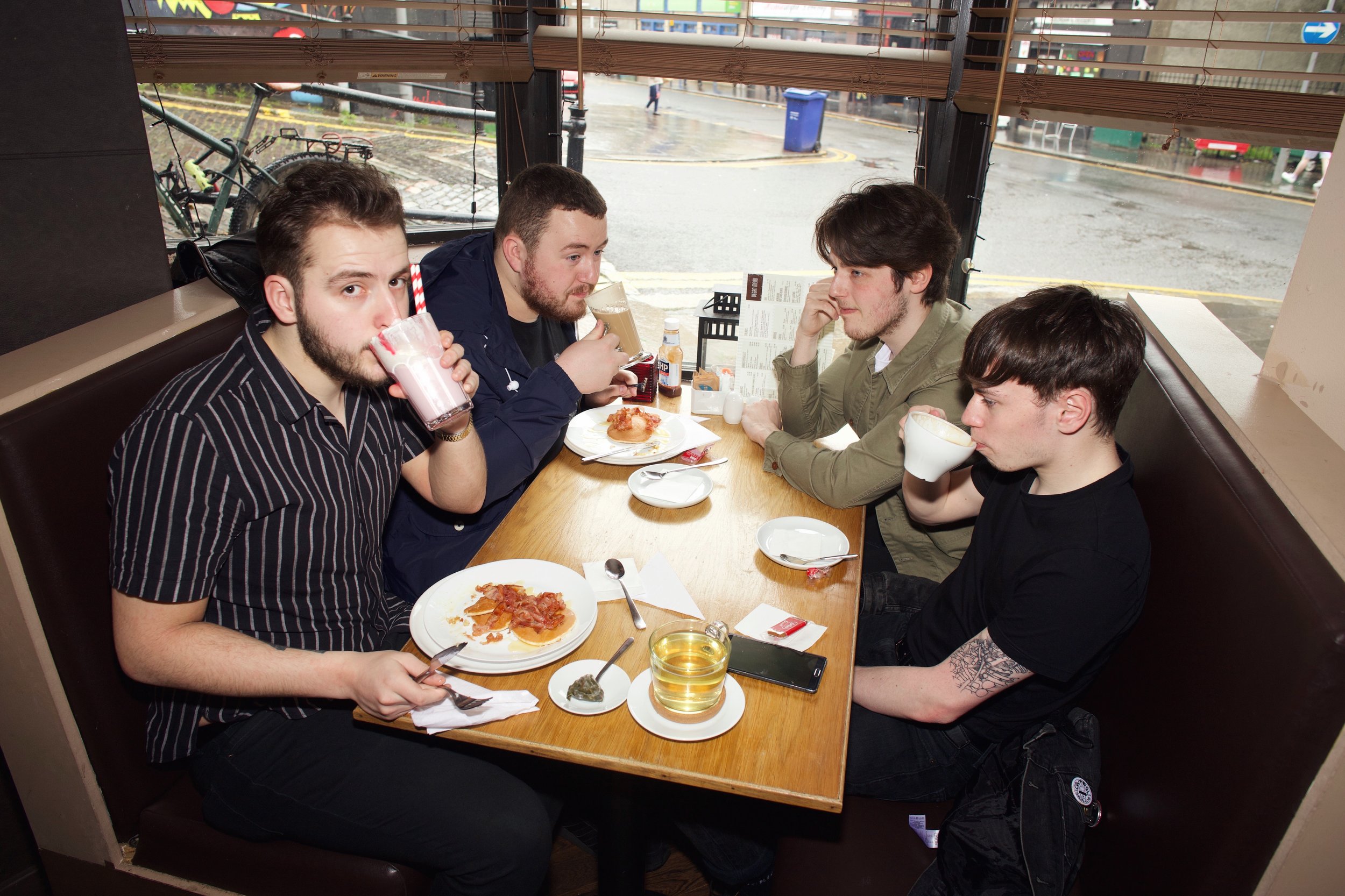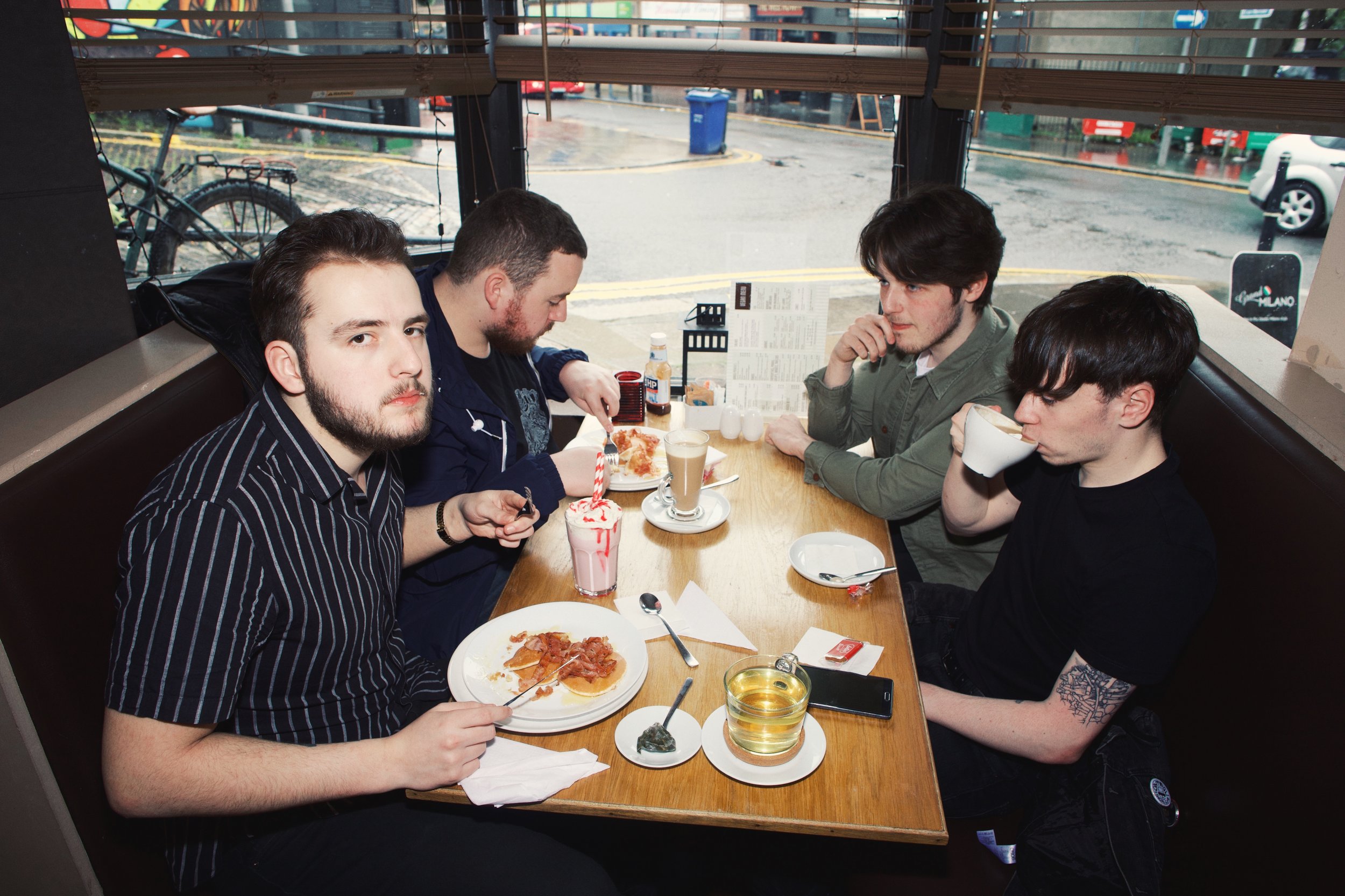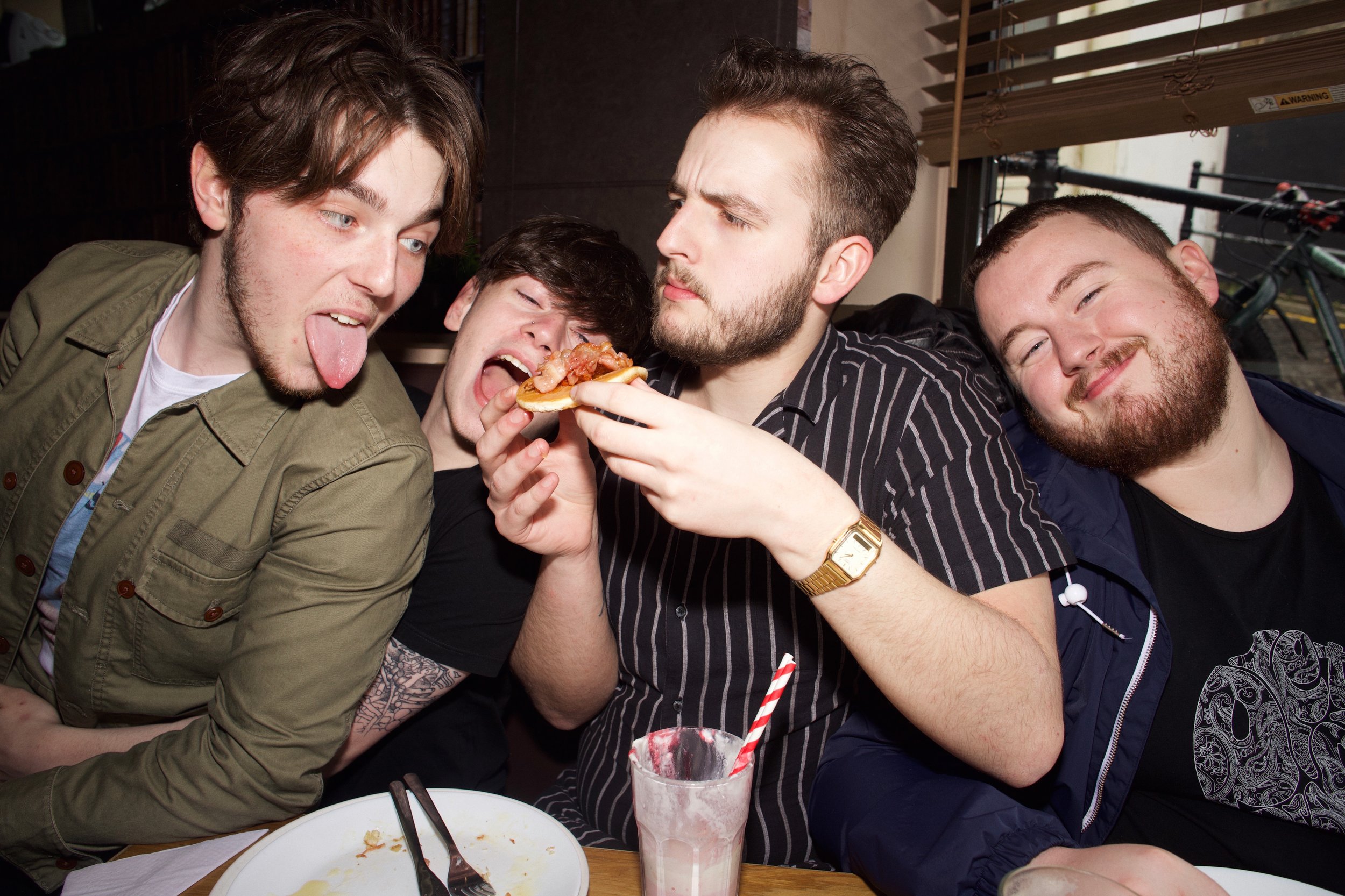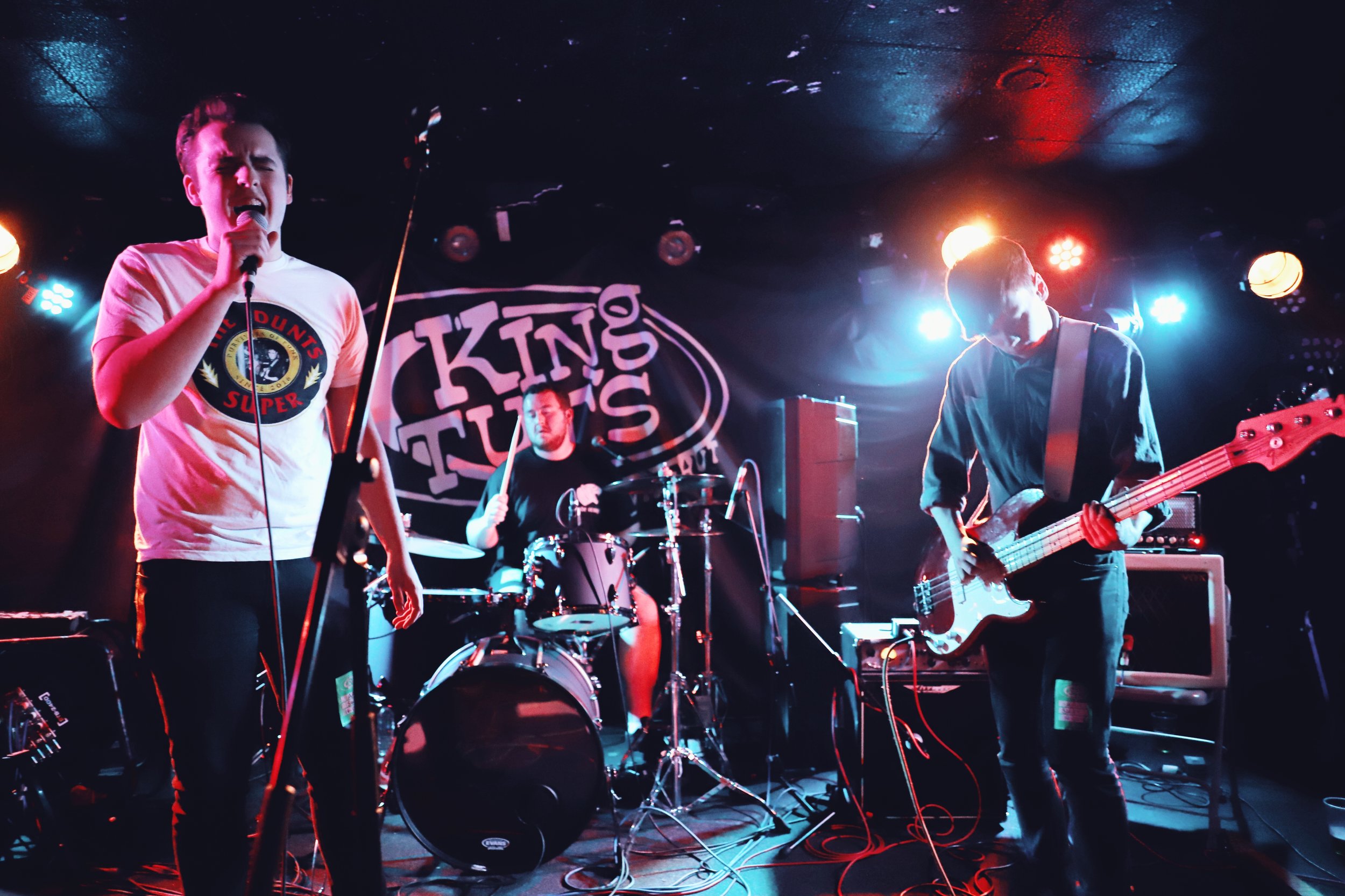 SWAY
Founded when most of its members remained on the bridge between adolescence and adulthood, SWAY's embryonic stages saw the band wrestle to come to terms with what they wanted to be as they idly wandered between genres and niches. Built upon influences ranging from boisterous indie rock to deeply introspective shoegaze and post-punk, their perseverance and ardent determination that was bred from playing in local Paisley venues soon spawned a prodigiously talented unit that managed to amalgamate their diverging tastes into an invigorating sound of their own devising.
Led by the tempestuous dichotomy that exists between their two lead vocalists in Craig Milroy and Matt Aitchison, their songs evoke a full spectrum of human emotion ranging from contemplative examinations of the self to the volatile nature of modern love.
With a litany of massive shows under their belt including rousing performances at Xpo North, Stag & Dagger, and Tenement Trail alongside headline shows and support slots with prominent acts such as Marmozets, The View, JAWS, and Catholic Action to name a few, the band have gradually evolved from an exciting young prospect to a band that's capable of taking the world by storm. At the tail end of 2018, SWAY cemented themselves as a band on the rise after a sprawling UK tour that took them from the ornate splendour of London's Royal Albert Hall to packed-out headline shows in the basements of Manchester's Jimmy's and the infamous Broadcast in Glasgow. In correlation with bolstering their live resume, the quartet have been just as prolific in the studio courtesy of "Another Lover", "Haven" and "Planet Earth". In the wake of the outpouring of love, adoration and organic streams that each track received upon release, they've now been compiled -alongside fan favourite "To Be A Man"- on 12" vinyl as SWAY ACT 1 via GOOD//CAREFUL. Less of a retrospective and more of a statement of intent, the band are ready for the next chapter in their blossoming career and were recently pinpointed as one of the acts to become "Big In 2019" by This Feeling. Fresh from playing two sold-out shows in the space of three weeks, this year is SWAY's time to cast off any preconceived limitations or ceilings and let the music and the poignant chord that it strikes with listeners do the talking for them.
PRESS
"The rejuvenated "Planet Earth" is bolstered by its robust production and newly refined focus; a shift that not only demonstrates the band's sonic development over the last two years, but also shines a light on their undeniably magnetic songwriting abilities." - Tenement TV's New Music Radar
"Trading in blissful grandeur for some high-gloss mettle. … "Planet Earth" displays another sonic aspect of SWAY, one that sides with punk's urgency and cuts like a switchblade, and being able to pivot like this while still feeling like the same band is just as impressive as the emotional depth displayed on their previous single." Further state-side affection from Vanyaland.
"SWAY seem to manage both the weight and expectations of rekindling shoegaze and noise-pop's glory days while standing firmly planted in the now and next." - Vanyaland's Michael Marotta reviews "Haven".
"It sees the band take yet another massive stride with their blend of new age shoe-gazing and power guitar riffs. … the tension is racked up throughout the 5 minutes, as a strong vocal performance by Craig Milroy puts us through an emotional rollercoaster. … You're exhausted but itching for that repeat button." - Mockit Music on "Haven".
"A touching ode to finding the inner peace and serenity that has always evaded you in life within the beautiful visage of another, the tension created by the intricate and almost indecisive guitar part that haunts its verses before the soaring revelation of its chorus makes for a compelling yet heartrending listen." - Tenement TV's "Haven" premiere.
"Filled with entrancing guitars, brooding bass lines and the customarily emphatic percussion that's became a prerequisite of their sound, this latest single resonates as the clearest representation of the sheer power of their live shows that's been captured on record." - Tenement TV on "Another Lover".